201 Series Double Snake Tray®
The Double Snake with its double pocket design provides a natural separation for both voice/data cables and fiber. Accommodating up to 50 square inches of cable path Double Snake can manage over 500 voice/data cables both below raised floors or overhead either mounted to walls or suspended from the ceiling. Snake Eyes (mounting rings) are located along the center spine, allowing easy attachment of threaded rod for suspended applications.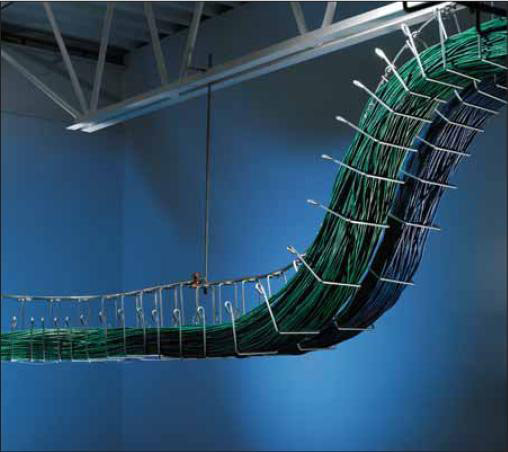 Snake Tray
Snake Tray Install in Seconds!
Watch our Video Demo
Watch as we show
SnakeTray's
patented hand bendable design which allows installers to create turns in 10 seconds versus 20 minutes with wire mesh cable tray.
Snake Tray®
Benefits
Just Bend It
Built-in Mounting/Hanging Hardware
Single Connection
Hangs from a Single Point
Trays Nest Together
Open architecture
RESOURCE / DOCUMENT DOWNLOADS
201 Series Double Snake Tray® PRoduct Specifications