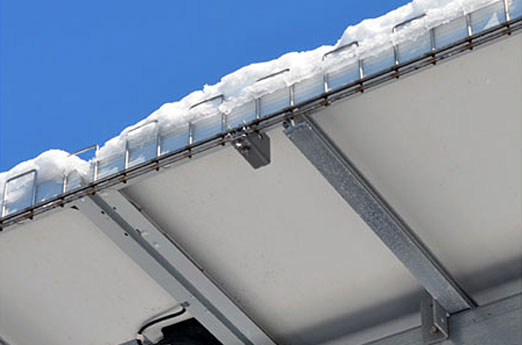 Snake Tray's Ice Guard for solar panels are specifically designed to help minimize sheet flow of ice on the surface of the solar panel.  The system is designed to hold back ice material up to the top edge of the guard.  Our Ice Guard easily mounts to the frame of any solar panel. It is a great solution to minimize the possibility of injury from falling ice in areas with pedestrian traffic such as parking lots and train stations.
BENEFITS
Universal Mounting System
Easy Installation
Works with any flanged solar panel
Ships from stock
Solar Panel Ice Guard Series
Have Questions?
Talk to a product specialist today:
1-800-308-6788