Dormitory Retrofit – State University of NY, Oswego
Snake Raceway Secured Pathway and Custom Wi-Fi Enclosures for Student Housing.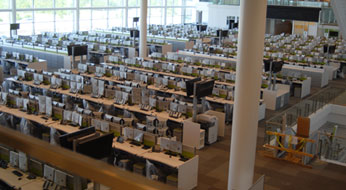 BP Headquarters in Houston, Texas
Snake Bus Modular Power Distribution System and Custom Enclosures for Power, Data and AV Applications.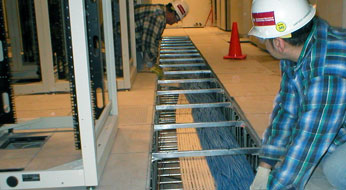 ABN Amro Bank
Under floor cable management utilizing Snake Canyon for both copper and fiber cabling in multiple story building.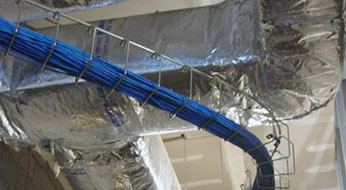 K-12 School District Projects in Texas and Florida
401, 201 and 501 Series Snake Tray For Routing Data/Com Cables With Minimum Wall Penetrations.  Snake Tray projects eliminated the need for conduit and junction boxes.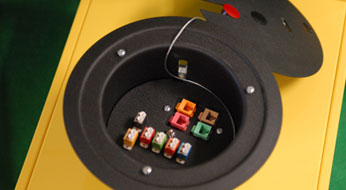 US Federal Government Secured Facility
Designed and built a custom fiber and copper distribution box for workstations.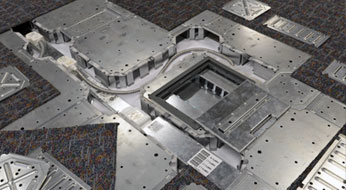 Large Cable Network
Designed and built all under floor power distribution and enclosures.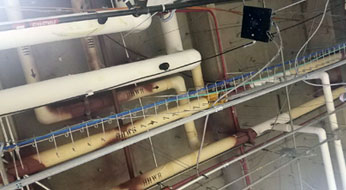 Atlanta Hartsfield Airport
Hand Bendable 201 Series Snake Tray For Wi-Fi Upgrade In Existing Horizontal Pathway.  No prescribed communications pathway was designed into the existing structures.  Snake tray was the only method that could provide 100% support for the cables with no clear pathway.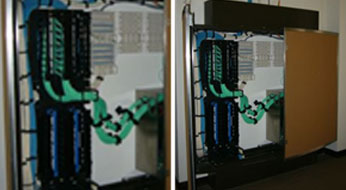 Johns Hopkins University
Designed and built a custom telecom closet for the hallways of a historic building.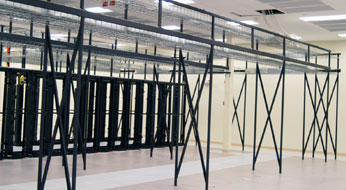 Data Center for a large financial company
Designed and built custom vertical support structures to hold the high capacity Mega Snake Tray in the datacenter. Vertical structures allow for the cabinets to be moved in and out.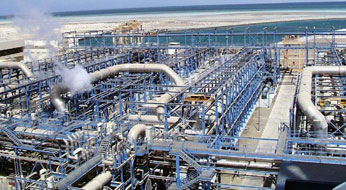 Dubai Solar Desalination Plant
Custom cable pathway with waterfalls delivering cables to the inverters.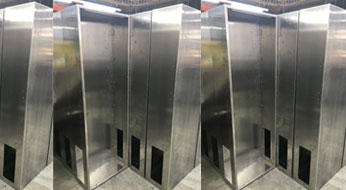 US House of Representatives
Custom 6 ft. by 2 ft. Recessed Wall Mount Snake Box Distribution Enclosure.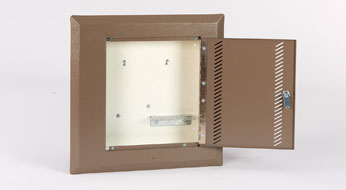 Carolina Panther's Stadium
Designed and manufactured custom enclosure for the New Carolina Panthers Luxury Suites, specifically to fit into a very difficult space, while maintaining an esthetically pleasing appearance.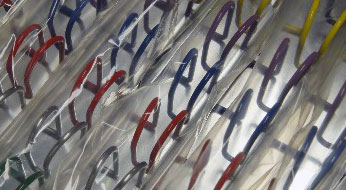 Hospitals and Healthcare Centers throughout the US
Specialized color coded cable pathway that identify and isolate different technologies.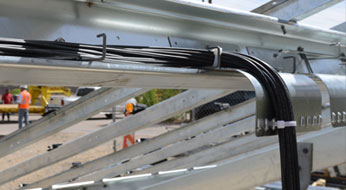 Utility Grade Installation,  Nevada
Snake Tray designed and built a customized cable pathway to fit into the webbing of the solar racks.