301 SERIES SNAKE CANYON® PLUS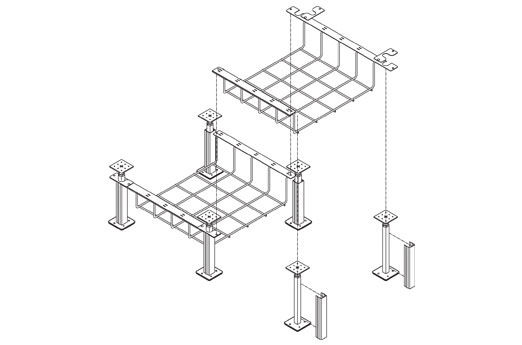 Snake Canyon Plus is the universal cable tray for under floors that instantly installs to any access floor with an easy snap-on tray support system. No tools or hardware required. Snake Canyon Plus allows for multiple tiers and multiple directions of cable management. Divider grids are available for the division of technologies. The modular tray designs allow for easy changes and retrofits and its quick attaching system positions the cables trays to allow for ample airflow under the access floor.
BENEFITS
Universal cable pathway solution
Easy snap on tray support works with all floor models
Quickly create different tiered cable pathways
Trays nest together for compact and cost effective shipping and material handling
Have Questions?
Talk to a product specialist today:
1-800-308-6788