201 SERIES SNAKE TRAY HAND BENDABLE CABLE TRAY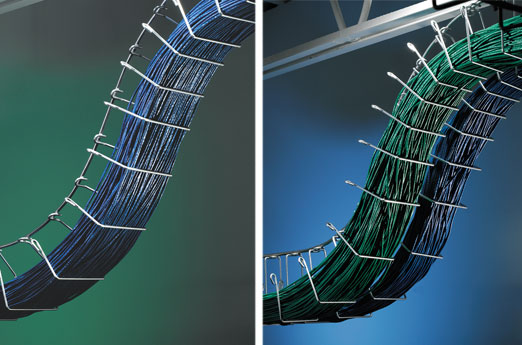 The 201 series Snake Tray® is utilized both below raised floors and overhead either mounted to walls or suspended from the ceiling, making it the perfect overhead cable management solution. Snake Eyes (mounting rings) are located along the center spine, allowing easy attachment of threaded rod for suspended applications. The 201 Series comes in a single or double pocket design to accommodate any kind of cable run.
BENEFITS
Patented hand bendable design (No Fabrication required)
Built-in mounting/hanging hardware
Single connection provides both mechanical and electrical bond
Hangs from a single point
Trays nest together for compact and cost effective material handling and shipping
Open architecture allows for easy loading of cables
Have Questions?
Talk to a product specialist today:
1-800-308-6788