401 SERIES SNAKE RACE® HAND BENDABLE MINI CABLE TRAY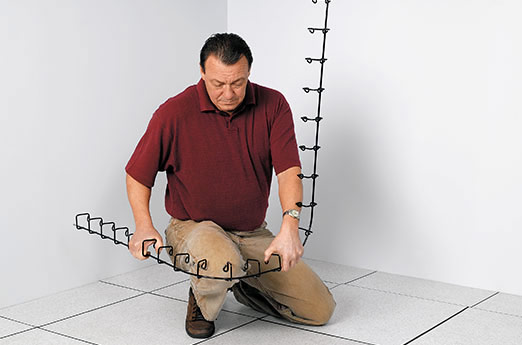 The 401 series Snake Race® is a mini cable tray manager that will handle up to 165 voice/data cables. Mounting rings run along two planes allowing for multiple mounting configurations. Hand bendable design allows for easy changes in direction without using tools or additional hardware.
Snake Race eliminates any undue stresses on sagging cables by maintaining support and proper bending radii for all types of cable especially in situations where generic cable hooks might be installed. Great for tight spaces, security applications, residential and office environments including office furniture.
BENEFITS
Patented hand bendable design (No fabrication required)
Built-in mounting/hanging hardware can be mounted overhead or on walls
Single connection provides both mechanical and electrical bond
Hangs from a single point
Trays nest together for compact and cost effective shipping and material handling
Open architecture allows for easy loading of cable
Have Questions?
Talk to a product specialist today:
1-800-308-6788