301 SERIES SNAKE CANYON® CAM-LOC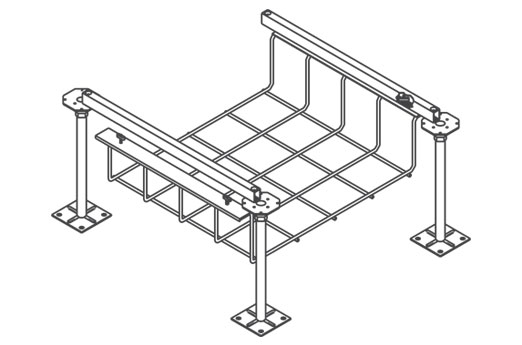 Use on any general installation or where adjacent tiles can not be removed or when bridging under equipment racks and cabinets. Can be used on any access floor stringer type that utilizes an underside channel or open bottom box type design. The spring tensioned cam is inserted inside the stringer through the bottom slot and tightened with an allen wrench. The tightened cam creates a mechanical connection between the Snake Canyon basket and raised floor stringer. Available in straight sections, turning components and half sections.
Benefits
Quick mounting system with spring tensioned cams that mounts into the "U channel" floor stringer
Half sections available to allow for access below the cable plant
Trays nest together for compact and cost effectives shipping and material handling
Have Questions?
Talk to a product specialist today:
1-800-308-6788