101 Series Snake Tray®
The 101 series Snake Tray is designed for installation below a raised floor and as a riser along vertical surfaces. Available in seven sizes, the 101 series tray can accommodate up to 84 square inches of cable path or 860 data cables. Support legs and mounting rings are pre-formed into the tray and require no additional brackets to install. Custom sizes available.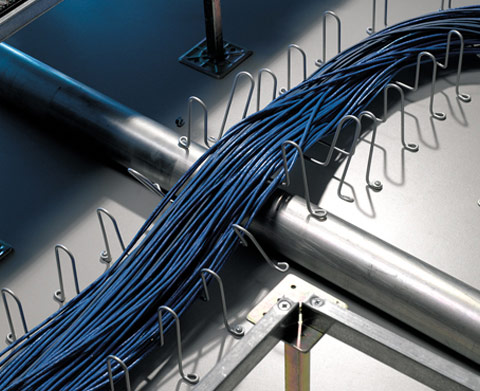 Snake Tray
Snake Tray Install in Seconds!
Watch our Video Demo
Watch as we show
SnakeTray's
patented hand bendable design which allows installers to create turns in 10 seconds versus 20 minutes with wire mesh cable tray.
Snake Tray®
Benefits
Built-in Mounting/Hardware
Single Connection
Trays Nest Together
Open architecture
RESOURCE / DOCUMENT DOWNLOADS
101 Series Snake Tray® PRoduct Specifications