Solar Snake Max for Messenger Wire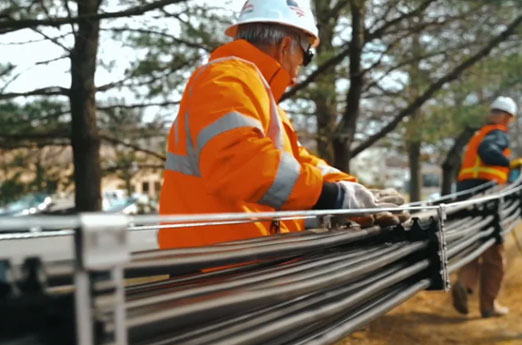 Solar Snake Max™ Utility Grade Cable Management for High Voltage Cables
NO NEED TO DERATE CABLES WITH CODE COMPLIANT CABLE SEPARATION!
Solar Snake Max™ is our new patented cable management system for utility grade installations. The easy snap together components maintain NEC 310 code compliant cable separation. Construction cycle times and material costs will substantially decrease with this new innovative approach to managing high voltage cables.
Benefits
Installs quickly with snap together components, no tools or field fabrication required.
Quickly mounts with messenger wire or aluminum rails to any style of vertical pilings
or poles
Maintains code compliant separation of power cables up to 2KV which saves on cable cost and materials
Made in the USA
Call Snake Tray on 800-308-6788 to discuss your installation requirements.
Solar Snake Max for Messenger Wire Series
Have Questions?
Talk to a product specialist today:
1-800-308-6788