At Snake Tray®, we take environmental responsibility seriously. We are committed to manufacturing our products in ways that minimize the impact on the environment. Not only do Snake Tray products and solutions save energy and natural resources to help our clients meet compliance standards for energy-efficient building design, but they are also manufactured using equally high environmental standards.
 Snake Tray is Green and Powered by the Sun
Snake Tray didn't just jump on the green bandwagon – we helped build it. We were the first in our industry to manufacture cable trays, power distribution and enclosures by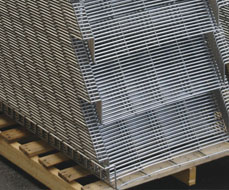 utilizing solar power generated by our own rooftop array. We have streamlined our manufacturing methods and distribution practices to reduce waste, save energy, and lower our own carbon footprint, hence Snake Tray is green.
Our products are made of recycled materials, minimize material waste, use less non-renewable resources, nest together for easier material handling and compact shipping, and offer energy conservation features.
Snake Tray Cable Management Systems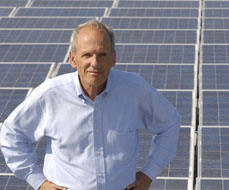 Snake Tray's portfolio of prefabricated cable basket trays are available in a number of shapes, sizes, finishes, and loading capacities. Some are hand-bendable, others use pre-manufactured turns and transitions. Some install overhead, others underfloor. Whichever is right for your next cabling project, all Snake Tray cable management systems offer these green advantages:
Made from 100% recycled steel. Less waste going into U.S. landfills.
No material waste. Pre-fabricated or hand bendable eliminates cutting and waste when creating transitions. All cable trays have built-in mounting systems, minimizing hardware and accessories needed to install.
Compact shipping and packaging. Cable trays nest together for cost-effective shipping. Less packaging fits more trays onto every truckload to reduce energy consumed in transportation.
Reusable and reclaimable. Cable trays can be reused and are made of 100% reclaimable products.
Snake Bus® Power Distribution Systems
When it comes to powering the next generation of energy-efficient structures, the modular Snake Bus power distribution system is a revolutionary solution that can lower the carbon footprint of every building. In addition to aiding in compliance with energy-saving mandates, Snake Bus supports an eco-friendly environment through: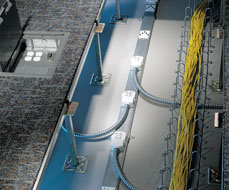 Less copper resource consumption. Snake Bus' unique bus bar track technology consumes approximately 30% less of the earth's copper resource than traditional methods of hard wiring equipment.
Improved energy efficiency. Bus bar technology experiences less voltage drops over long runs versus traditional copper wire, thereby reducing energy inefficiencies.
Made of recycled products. Snake Bus track segments are made using 75% recycled materials.
Reusable and reclaimable. Snake Bus track segments can be moved and reused and are made of 99% reclaimable products.
No material waste. Eliminate the use of pipe and wire. No splicing, no leftover conduit going to landfills. Simply snap Snake Bus sections together in seconds.
Made in the U.S.A.
All Snake Tray products are manufactured in our Long Island, New York factory and stocked in distribution centers strategically located across the U.S. That means Snake Tray products arrive at the job site on time and with minimal greenhouse gas emissions during transit.
As active members of the U.S. Green Building Council, Snake Tray stands ready to help building owners, architects, and design engineers reach their sustainable building goals. Contact Snake Tray and let us help you design your next project with an eye on the environment.
---
Snake Tray has revolutionized the data and power distribution market with cable management, power distribution systems and enclosures all designed to install quickly, reduce labor and material costs, and significantly drive down the total cost of construction. If you would like to learn more, visit us at snaketray.com. Our engineers and sales teams stand ready to help execute your next cabling project with maximum efficiency and profitability.