The Customer
A sleek new museum will soon join the skyline of Los Angeles; multiple cranes are currently on the job erecting the The Lucas Museum of Narrative Art.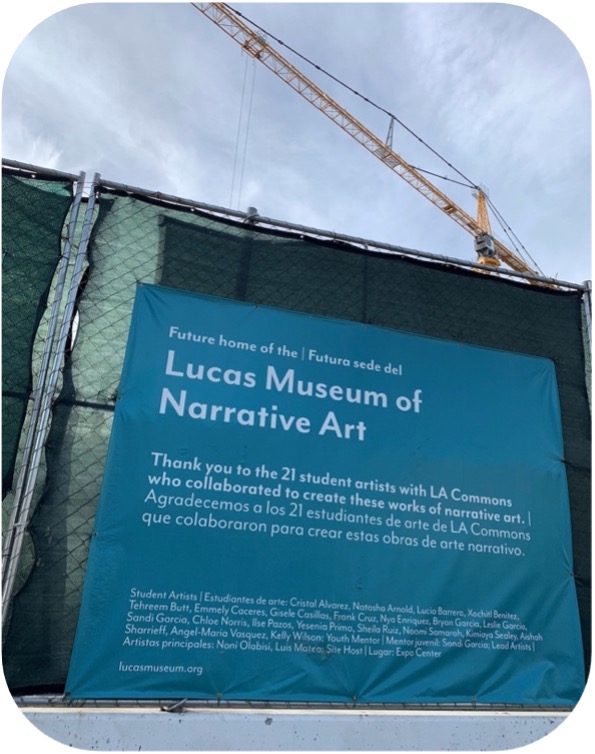 This isn't going to be your typical museum filled with grand master paintings hanging on the walls or dinosaur bones quietly on display. Rather it will reflect the contributions of its blockbuster movie-making mogul namesake, George Lucas, and those that have innovated before and after him in narrative art, or the art of visual storytelling.
The $1 billion project will have 300,000 square feet of floor space over five levels. It will feature expansive art galleries and exhibit spaces, two state-of-the-art cinematic theaters, numerous dedicated spaces for learning and engagement, green park space, restaurants, retail, and an event space.
The galleries will feature works from Lucas' personal collection of more than 100,000 pieces of fine and popular art as well as "Star Wars" memorabilia.
The Power Distribution Challenge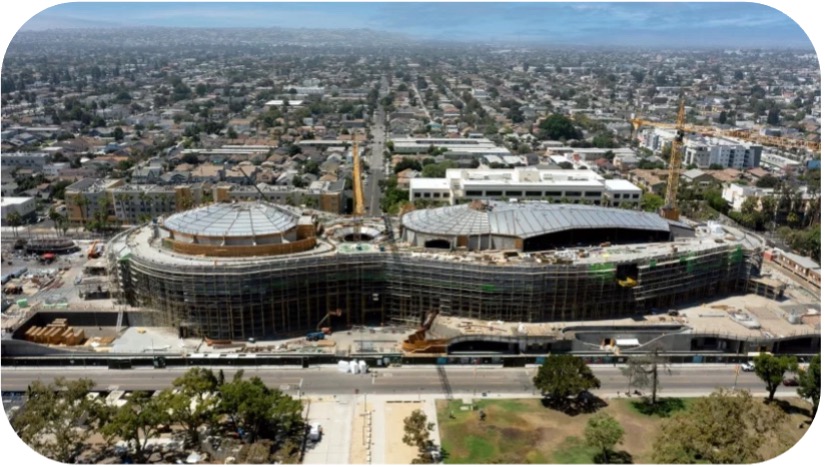 Narrative art means storytelling through a range of materials. That often requires interactivity, and interactivity means power.
The museum is not dedicated strictly to film; many of the exhibits will display static images and pieces such as photographs, paintings, sculptures, and ephemera from newspapers and magazines.
However, countless others will be digital art with electronic, visual, and/or moving components. All will require lighting, most will require AC power, some will need data connectivity as well.
Plans call for the galleries to be very fluid environments. Exhibits will be constantly added, moved, changed, and replaced.
There were two challenges that presented themselves. First, how to distribute power flexibly and cost-effectively throughout these massive spaces. Second, to do so in a manner that would be aesthetically pleasing; a spider web of power and network cables dangling from the ceilings and running across the floors was not going to be acceptable.
The Snake Tray Underfloor Power Distribution Solution
The solution was two-fold. First, architects decided on a raised access flooring system. This would allow for the power and network connections to be run under the exhibits, keeping cables out of sight, and protected. The second part was the selection of a new underfloor modular power distribution system rather than using traditional pipe and wire with fixed outlet drops that would not deliver the flexibility needed for the ever-changing gallery floor plans. That's where Snake Tray comes in.
Snake Tray's three-phase 707 Series Snake Bus was chosen as the underfloor power distribution solution. When installed, it will provide up to 18,000 watts of power (6,000 W per circuit) in a single flexible, reusable, and energy-saving system underneath each floor of the museum.
The only one of its kind, the patented 707 Series Snake Bus uses proprietary bus bar technology instead of copper wire and EMT pipe to run power exactly where needed in one easy-to-install track. Bus bar technology is more efficient than copper wire and experiences less voltage drop over long runs. Further, one of the phases is capable of connecting to a building management system (BMS) for California Title 24 compliance to de-energize non-essential devices and outlets when not in use.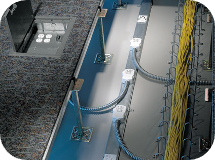 Snake Bus tracks are available in 4-foot and 8-foot segments. They snap together in seconds with modular connectors to create an IP-addressable power distribution system in any pattern for spaces up to 1,000,000 square feet. Infinitely flexible, sections can be moved and reused as needed to match changing exhibit layouts.
Tap offs (called Snake Whips) deliver power to individual exhibits by connecting to receptacles positioned every 12 inches along the track for ultimate flexibility. The track provides both the equipment and isolated ground in one linear system. When gallery exhibits change or move, installers will simply swap out a solid floor panel for one with an access port underneath the exhibit and plug the device into the nearest Snake Bus outlet for an "invisible" cabling solution. Data network cables will be run alongside the power bus bar using hand-bendable Snake Tray cable trays in the same underfloor space.
Business Outcomes
As of this writing, there are none – yet. But when completed and open to visitors in early 2023, the Lucas Museum of Narrative Art will benefit from:
Flexibility to move exhibits at will with little cost, reusing or adding Snake Bus sections as needed.
Energy savings. Innovative bus bar technology is much more energy efficient and uses approximately 30% less copper than traditional wiring methods. Snake Bus saves valuable resources for a greener solution and will help achieve LEED certification for the museum.
Labor savings during construction from fewer hours and personnel needed to install the system, and after museum is open by being able to quickly reconfigure exhibit spaces.
Outstanding aesthetics. Complementing the modern design of the museum, the exhibits will appear to be independent and self-standing; no power or data cables will be visibly trailing from or hanging over exhibits. Access and service panels will match the flooring pattern for concealed connections.
Compliance with California Title 24 for energy conservation by enabling the automatic disengagement of non-essential electrical loads and devices.
Snake Tray: Bringing predictability to unpredictable situations
Businesses need flexibility. Beyond the Lucas Museum of Narrative Art, Snake Tray Snake Bus power distribution systems can be found under general office environments, trading floors, command and control centers, data centers, call centers, casinos, libraries, and the like.
As employees return to the office and patrons return to facilities and events, many businesses are struggling with reconfiguring floor plans to make the workplace safe. Snake Bus brings needed flexibility to power today's offices.
Contact Snake Tray and let us help you design a smarter power distribution system with Snake Bus.