Snake Tray's cable management systems are typically wire basket tray sections that, by design, nest inside each other to pack a lot of product into very little space. This one simple characteristic provides a number of benefits, all while helping builders achieve LEED (Leadership in Energy & Environmental Design) certification by minimizing costs and waste even as they improve building aesthetics by keeping cables organized and out of sight:
Reduced freight charges. Each pallet holds 800 to 1,000 linear feet of cable tray (depending upon the Snake Tray product), several times that of most competitive cable management systems. That means less pallets per project, lighter weight shipments and improved fuel efficiency en route to the customer. That also means there's more room on the truck for other construction materials, and therefore a smaller percentage of transportation expenses that are attributed to cable management systems. That can be further extrapolated into fewer overall deliveries to the job site for a more environmentally-friendly construction process.
Reduced storage costs. Lower your costs while inventorying more product. When the nested trays must be held in a warehouse for short periods before being taken to the job site, they occupy less space, which lowers storage and handling expenses.
Reduced packaging materials. Each pallet is protected by a minimal amount of cardboard and shrink wrap; trays sections are not individually wrapped. That translates into less handling by installers and less waste going into landfills from every job. By nature, nested stacking prevents individual tray sections from shifting during transportation, which minimizes the potential for scratching or damage without need for a protective layer of paper or plastic between each piece.
These benefits all add up to real energy and financial savings over the course of a construction project. As a result, Snake Tray cable management systems can indeed contribute to LEED certification even though there are no points awarded specifically for the use of our products.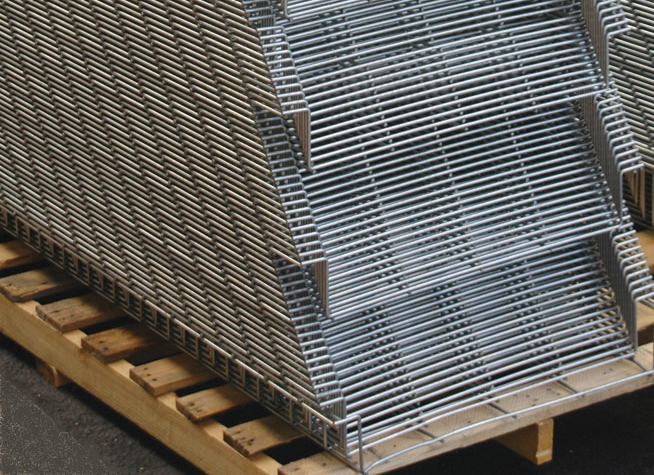 Got a big rail or subway project requiring miles of cable conveyance? Snake Tray moves large quantities of product to the job site using a carrier system that easily transfers cable tray pallets to a work train for fast and easy installation on tunnel walls with minimal handling.
For jobs requiring smaller quantities of materials, Snake Tray ships product worldwide using commercial carriers. Our lightweight cable conveyance systems are boxed and shipped directly to the job site, shaving a chunk off private freight and storage charges. Just pay postage!
Whether your project calls for adding just a few segments of cable conveyance to an existing network, installing thousands of feet of cable tray for a new data communications/power distribution system, or anything in between, Snake Tray can minimize the bite transportation costs can take out of your profits. Contact us to learn more about how we can help you save money, time and space on your next construction project with Snake Tray cable management systems.