What is Edge Computing?
Edge computing is one of the hottest trends in information management. It is a distributed computing model that uses a network of micro data centers, each with limited data storage and processing capabilities, to act as mid-points between users and the central cloud. So instead of communicating with a server farm located 3,000 miles away, the network can spin up a copy of a requested movie, file or application and move it to a server located only 100 miles away to vastly improve performance. Because even when moving data at the speed of light, distance creates latency.
For things like email, ecommerce, online research or looking up friends on Facebook, the internet as originally built provides acceptable speed and performance. But the centralized cloud model with an ever-expanding population of users and devices cannot handle the millions of simultaneous requests for HD video downloads and the real-time interactivity demanded by artificial intelligence, virtual reality, video conferencing, autonomous driving vehicles and other applications that require a nanosecond response. Edge computing is transforming how these and other services and information are delivered by storing or processing data closer to the end user for a better experience.
The Paradox of Edge Computing
We've all seen the commercials from the major telecommunications companies and ISPs with beams of light streaming across the landscape to bring
information and entertainment to every user. The implication is that this is a wireless service. And it is – for the last mile. To create the real-time experience a user expects or a business application demands, that information first must be moved closer to the end user's wireless device. That means more cables from the central cloud to local edge servers, between server racks, and from the arrays of servers to wireless access points. And more edge data centers are coming…which means more cabling to enable wireless communications.
The more things change, the more they stay the same. Eventually, everything comes back to a hardwired connection. And that's where Snake Tray comes in. We enable companies to get their data to the edge – a constantly moving target – through effective cable management solutions that are critical for protecting, routing and organizing all the cables that run to, from and between servers and appliances in an edge computing environment.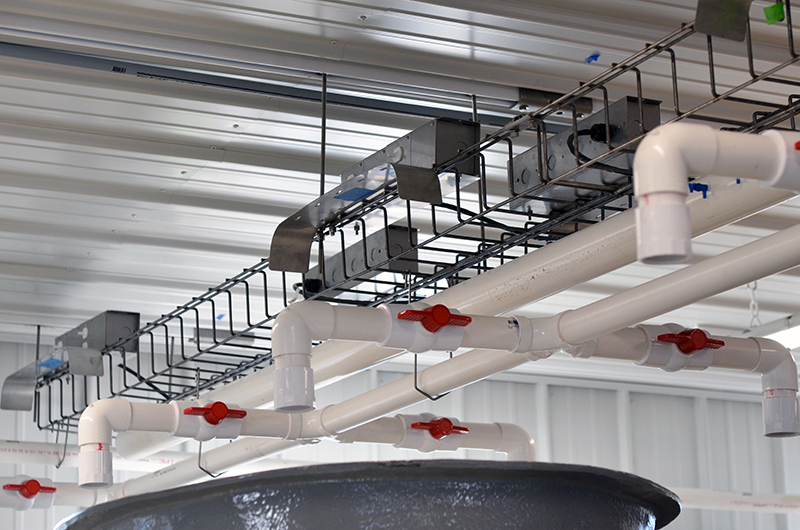 Snake Tray offers multiple options for the conveyance of fiber, copper and power cables. We have solutions that run under floor or overhead, anchor to walls or suspend from ceilings. Products like the 801 Series Mega Snake® (top) allow crews to complete installations faster and reduce costs by eliminating labor-intensive steps and specialized parts. The modular 310 Series Snake Canyon® (bottom) is designed to instantly integrate with any type of 2′ x 2′ raised access floor grid. Simple drop-in installation eliminates tools and slashes labor costs.
For longer and larger cable runs requiring lightweight conveyance systems, Snake Tray offers the 653 Series Aluminum Cable Tray. Excellent for interior and exterior runs, it provides strength and easy installation while supporting a high loading capacity. For applications requiring the highest levels of cable density and capacity, the 610 Series Cable Runway features an all steel design for maximum strength and durability. Both are available in various widths with multiple rung spacing choices.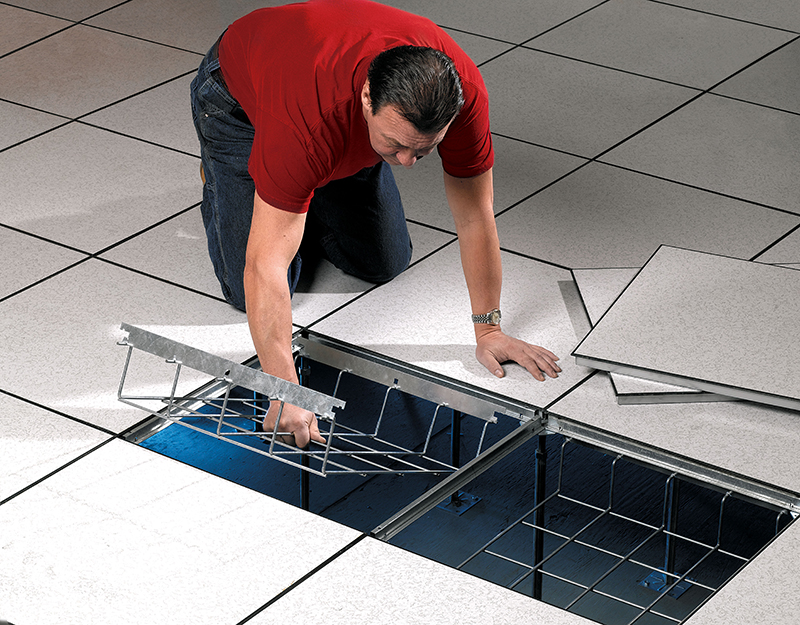 Whichever solution is right for your next project, all Snake Tray cable management systems offer simple in-line connections for fast and easy installation. Pre-manufactured turns, reducers, T's, and cross sections eliminate sharp edges and field fabrication. Installers can quickly work around obstacles, navigate turns and elevation changes while maintaining the proper bend radius for optimal performance. All Snake Tray cable management systems nest together to reduce freight expenses and material handling for rapid project completion at the lowest possible cost.
Snake Tray has the experience and resources to support any size installation from a micro data center closet to facilities occupying millions of square feet. Let us help you get your data to the edge with effective cable management solutions.