301 Series Snake Canyon® Turning Component
Snake Canyon Turning Component is used as an intersection to create a 90° sweep or T in order to maintain the proper bend radius for the cable. Also can be used to create parallel pathways. Turning components are available in 2″, 4″, 6″, 8″ and 12″ depths providing up to 184 square inches of cable path for up to 3000 data cables.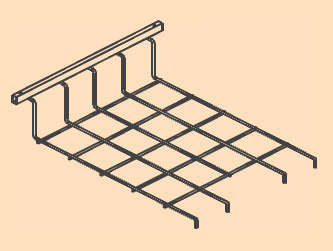 Snake Canyon
Snake Canyon Install in Seconds!
Watch our Video Demo
Watch as we show how quickly and easily Snake Canyon installs into a computer access floor
Snake Canyon®
Benefits
Modular Design
Installs into any type of floor
No complicated hardware required
Trays can be moved and reused
Allows for proper air flow
UL Classified (Cable Tray)
RESOURCE / DOCUMENT DOWNLOADS
301 Series Snake Canyon® Turning Component Specifications