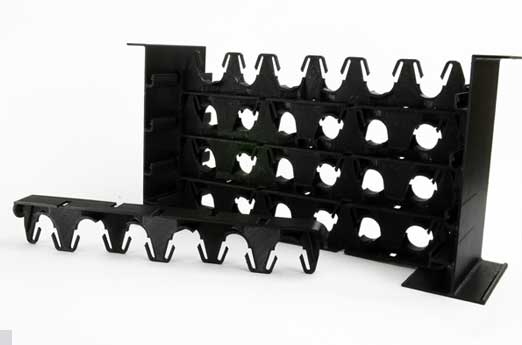 NO NEED TO DE-RATE CABLES WITH SOLAR SNAKE MAX!
Solar Snake max is our new patented cable containment system for utility grade installations. The easy snap together elements allow for code compliant cable separation. Construction cycle times will be cut in half with this new innovative approach to managing high voltage cables.
Benefits
Easily mounting system
Maintains code compliant separation
Made in the USA
Utility-Grade Solar Snake Tray Series
Have Questions?
Talk to a product specialist today:
1-800-308-6788