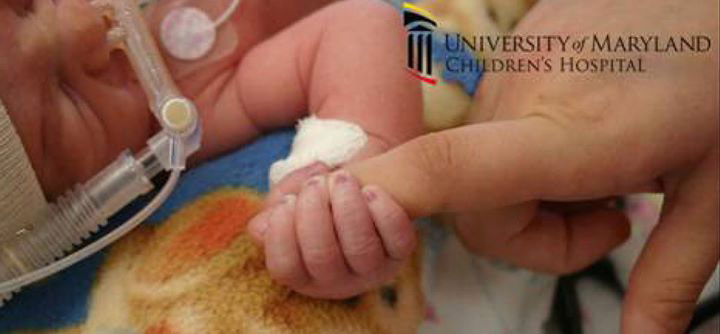 The University of Marylan
The University of Maryland Children's Hospital's tiniest patients depend on constant communication. The communications depend on Snake Tray! We are so proud to be part of the renovation of the new NICU center! 
The unit integrates decentralized nursing, relying on wireless handsets for exchange of data among physicians, nurses, and researchers, with communication available 24/7.
Project name: University of Maryland Children's Hospital neonatal intensive care unit cable system replacement
Project type: System overhaul
Building type: Hospitals/health care facilities
Location: Baltimore
Timeline: July 2014 – May 2015
Background
The new neonatal intensive care unit (NICU) is a 37,612 gross sq ft unit on the fourth floor of the North Building on the University of Maryland Medical Center campus. Products specified to satisfy the cabling needs were flexible hand bendable cable tray and basket style high capacity cable tray. The design was incorporated into the electrical drawings to facilitate installation by the electrical contractor. The new NICU substantially expanded capacity and improved patient accommodations. The old NICU had 40 patient care spaces organized into five patient care areas in a 12,500 +/- sq ft unit in South Hospital. Four areas were ward-like rooms with seven patients per room allocated according diagnostic/treatment specialty. The fifth area was the step-down area, a suite of adjoining rooms for 12 more mature babies. Before the new space, volume at the NICU was 500 patients per year, with an average stay of 27 days, and a 95% occupancy rate. The new NICU has 52 patient care spaces in a 37,612 gross sq ft unit, with anticipated volume of 713 patients per year by 2022 with an average stay of 25.3 days and a 95% occupancy rate. Read more