302 SERIES POWER SNAKE CANYON®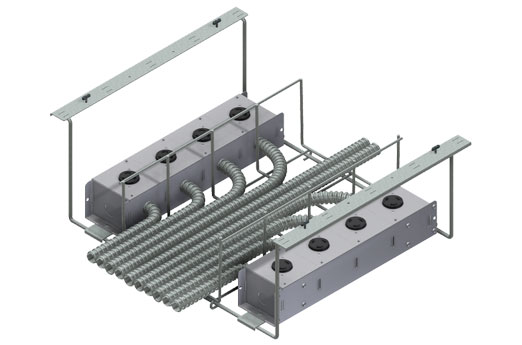 Power Snake Canyon is an under floor cable tray with an integrated power module. This all-in-one component provides not only a cable or conduit pathway but also up to 8 pre-installed power receptacles to meet your power needs while reducing electrical construction costs. Available with pre-configured custom length whips. Power Snake Canyon delivers power from the main distribution panel to your enclosures in record time!
Benefits
Cable pathway and power distribution in one easy-to-install module
Variety of electrical configurations available
Have Questions?
Talk to a product specialist today:
1-800-308-6788